The CoLaborative serves as an Entrepreneur Recharging station for me. As I journey throughout the building you can feel the passion embedded throughout the walls. The Entrepreneurs who go against the grain to stand out from others. The inspiration needed to press on with making one's business successful. I enjoy that feeling which is why we chose to be a part of the CoLaborative.
What would you do if you received a Life Alternating blessing with the one request of "Paying It Forward?" This was a decision put upon me in 2009 when I received such a blessing. During my last year of college, I struggled financially to complete school. Life threw me a curve ball, but I was determined NOT to give up. As a college entrepreneur, I was running a Non-Profit for inner city youth called Youth of Tomorrow. We gained some positive attention in Flint and Pontiac as we exposed the youth to inspirational careers such as Engineering, Law Enforcement, Business and Sports. That led to a powerful article in the Flint Journal that would serve as a catalyst for change in my life.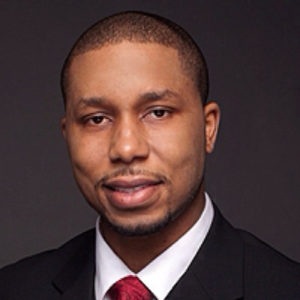 "FLINT, Michigan — Marc Alexander already has racked up more than $130,000 in debt to attend Kettering University and he has 12 classes still to go.
But in the past four months, the 23-year-old has been denied — seven times — the $16,000 loan he needs to attend school next term. A clampdown on private loans after the credit crisis has left one of Kettering's star seniors and other students scrambling to get loans to finish college…. "His back-up plan? To build a Web site called "Help Marc Alexander go to college." "I'm going to send out e-mails and post a bio on who I am and what I'm doing just to let people know I'm an honest person trying to finish college," Alexander said.""
https://www.litetuition.com/credit-crunch
https://www.litetuition.com/anonymous-donation
That's right! My back-up plan was to "Build a Web Site" to raise funds for tuition. After the article made the front page of the Flint Journal my blessing would arrive. An anonymous $16,000 check to pay for my last year in school. The only request included in the letter, that I still have, was to "Pay This Gift Forward." 10 years later….. I built a website; Not called "Help Marc Alexander Go To College", but instead called "Lite Tuition."
Lite Tuition is a platform specifically for students to raise funds to help with their tuition cost! Similar to my experience, the money raised goes Directly to the school in which the student is attending. This gives supporters a Peace of Mind knowing that the money contributed will go towards tuition cost. We have successfully completed Phase I of Lite Tuition and have begun Phase II as we prepare to make a positive impact in the lives of many. Life has shown repeatedly that challenges will arise. But something that Life has shown us throughout history is that when we ALL come together, Nothing can stop us! Lite Tuition allows us to come together to help one another with Tuition Cost!
So Lite Tuition isn't just A Business…. It's My Calling!